As a manager, it can be difficult to take health and safety responsibility when conditions change for the physical workplace as well as for social community and routines. Falck's overall concept helps you achieve a sustainable work environment even when employees work from home.
For a sustainable work environment at home

Purpose
Falck's Work from home concept gives both employees, managers and HR control of the health situation as well as the conditions to find the right efforts that create value and effect. The health and work environment survey provides a starting point at both organizational, group and individual level to create motivation for change and a healthy work environment for employees who work from home.
Content
Through digital services, customized support and individual efforts when working from home, managers and employees can gain knowledge, health status, coaching and support on issues related to work from home that affect both physical and mental health.
Health and work environment survey
Start by quickly finding out the health situation in the company with Falck's Health and work environment survey. The online survey covers both health and work environment and deals with living habits, physical and mental health, the social and organizational working environment and questions regarding work from home.
After the survey is completed, the employee receives immediate feedback online in a personal report. For more than 10 responses, the manager receives a summary of the results via secure e-mail.
Options for creating a health plan
Health coaching for employees – when the health survey is answered, the employee can be given the opportunity to book health coaching with a health developer. The coaching is based on the health and work environment survey and aims to motivate the employee to change, starting with the current situation, expectations and goals. The employee receives suggestions for activities to maintain or increase his/her health and well-being.
Feedback to the manager with analysis – a workshop based on analysis and feedback of the results at group level provides information about strengths, development opportunities and needs for efforts, such as webinar to inspire and educate, manager's guide, group guide, etc.
Lectures and subsequent efforts
Falck can support the entire organization when needed for individual efforts related to work from home, for example through:
Online ergonomics review
Online health coaching general/diet/exercise
Tobacco cessation online
Workshops in leadership and work environment
Want to know more? Contact us for a dialogue about your business needs.
Request
Do you want to know more or make an order request directly online. Describe your wishes and needs and we will contact you for more information.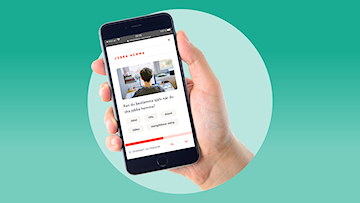 New Health and Work Environment Survey
With Falck's health and work environment survey, the manager gets a comprehensive picture of the health situation at both individual and group level. Employees complete the questionnaire and immediately see their results online.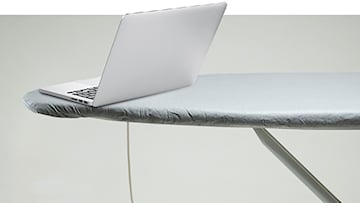 Support for the workplace during corona
Falck offers increased support, service and training for the entire company and for individual employees – both due to changes in the workplace and the fact that many work from home.